Apostle Jonas & Pastor Rhonda Clark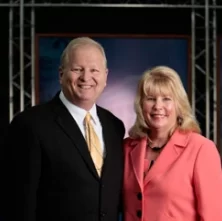 In 1992 Jonas and Rhonda Clark pioneered Spirit of Life Ministries Church in Hallandale Beach, Florida, to build strong Spirit-filled believers fully trained to make a difference with their lives. These two are the founders of the Global Cause Network (GCN) with affiliates in the United States, Asia, Africa, and Latin America focused on eradicating poverty through education, facilitating local and global faith-based mission partnerships, and providing indigenous and community engagement opportunities. GCN organizes Gospel crusades, transnational leadership and entrepreneur training, medical missions, and community economic development through projects that are affected by poverty, health, human rights abuse, and various social issues. They are advocates of personal liberty, private property ownership, an unhampered market economy, the rule of law, Constitutional guarantees of freedom of religion and of the press, moral virtue, education, and international peace and unity based on free trade.
Jonas offers leadership development and entrepreneurship training for senior executives, leaders, and staff. He is a certified professional behavioral specialist with expertise with innovative research into mindsets, behaviors, emotional intelligence, skills, and relationships. He has ministered in over 36 nations, founded SOLM Bible School with thousands of international students, the Statesmen Leadership Institute, Spirit of Life Publishing, and television and radio stations. Jonas and Rhonda have been happily married over 40 years with three daughters and five grandchildren. SOLM Church is an exciting place to attend. Bring your family and experience the difference.